There are six main reasons why your Office needs a good cleaning!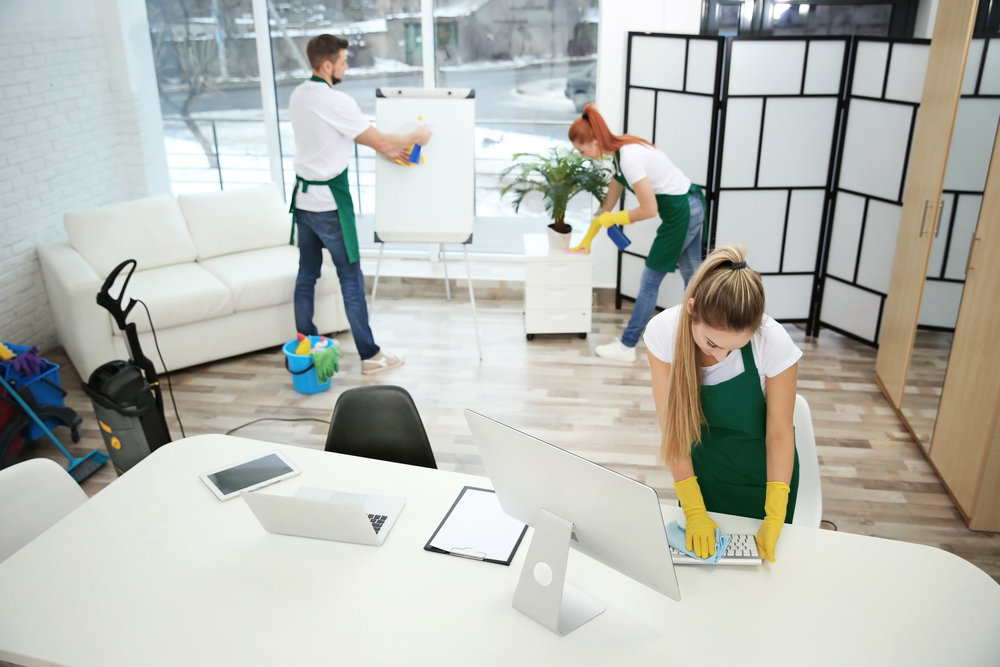 When someone arrives at your office or store that is tidy, they will be more likely to trust your products and services. Having a clean workspace also creates a pleasant working environment for employees and helps them to stay motivated and productive. When all surfaces get a regular
professional cleaning, it prevents germs from spreading throughout the workspace. This helps reduce absenteeism because of illness. An organized workplace also promotes efficiency, since employees can find what they need quickly without wasting time looking for misplaced items or documents. Fortunately, there are commercial cleaning services available to help keep your business in order. 
Commercial cleaning services can provide a variety of helpful services that can benefit
any business. Here are some reasons you should hire professional cleaners for your company.
1. Enhances Professional Appearance
Maintaining a professional appearance is essential to any business. This applies to both the
interior and exterior of your business. Unfortunately, it's difficult to keep up with all the cleaning
tasks required when running a successful operation. That is why many businesses have used
commercial cleaning services. Hiring a professional cleaning service will help maintain an
inviting atmosphere for staff and customers alike.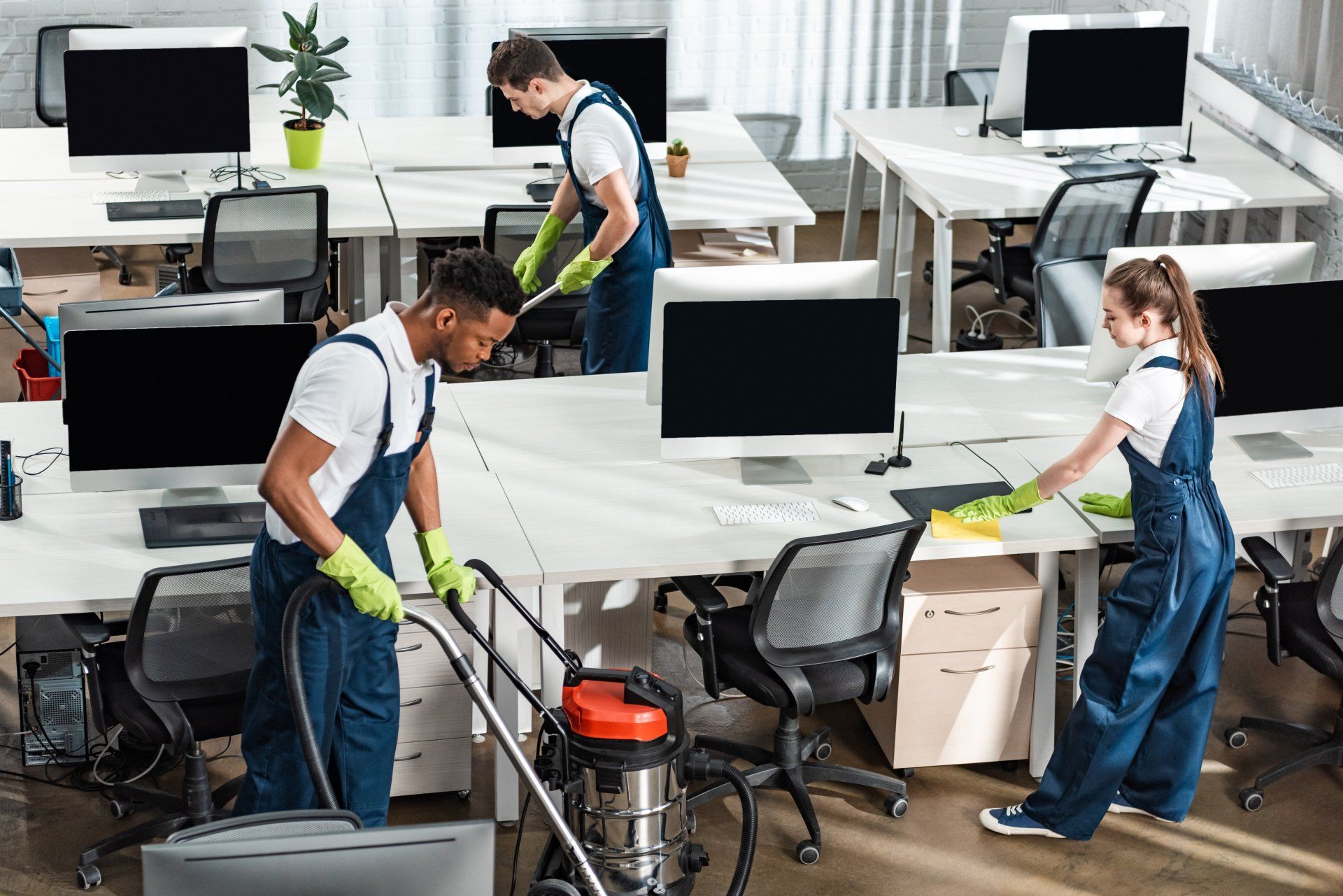 A clean facility not only reflects well on your company but can also improve morale among employees as well as attract new customers. A routine kept by a dedicated team also allows you to focus more on other aspects of your business, such as customer service and product development.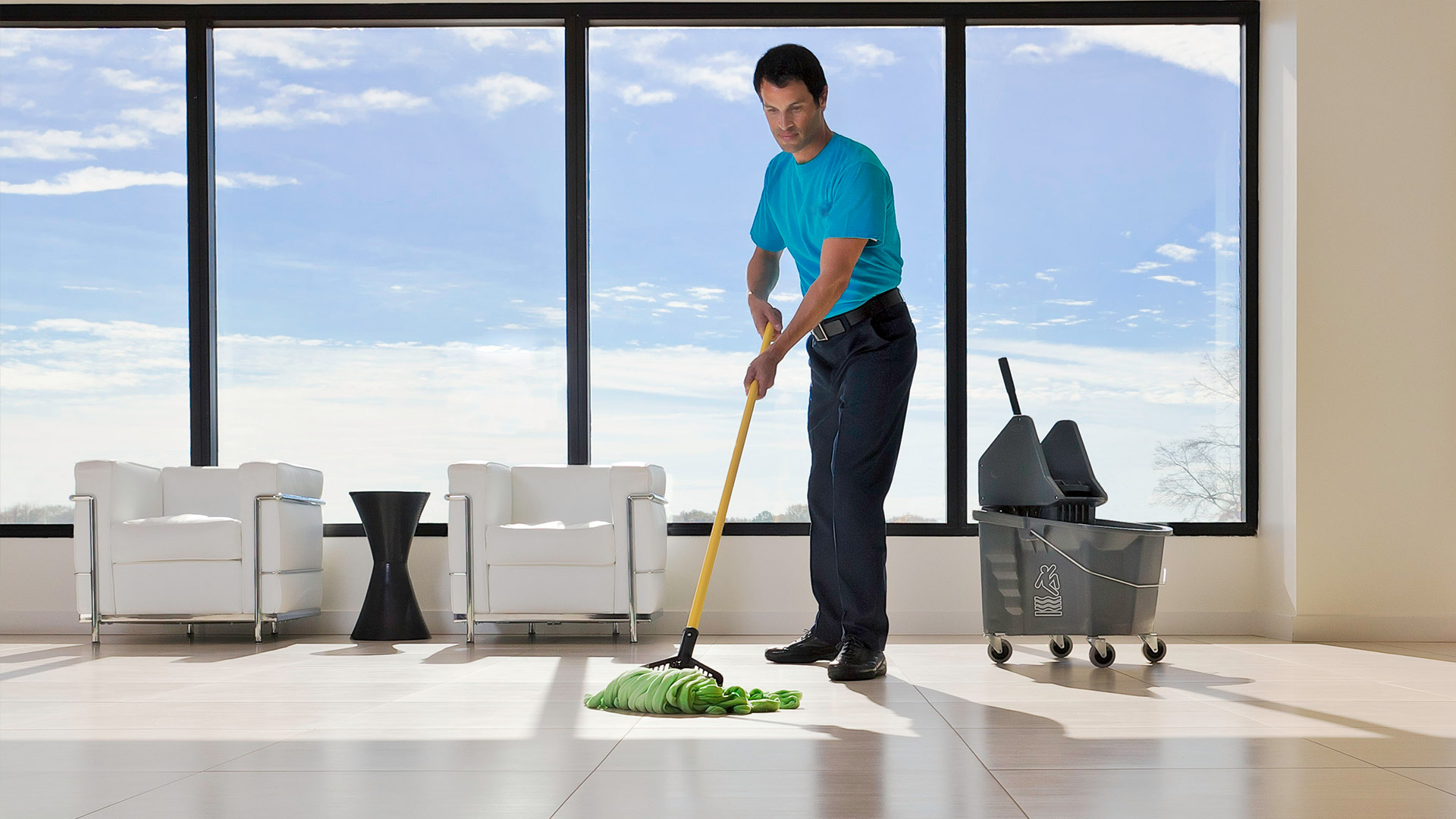 2. Reduces Bacteria & Germs
With keeping your business premises clean, hygiene should be at the forefront of your mind.
While randomly wiping surfaces is important for removing dirt and dust, it does not always
guarantee the elimination of bacteria and germs. This is where commercial cleaning services
differ from the usual cleaning service. Professional cleaners use specialized equipment and
powerful products that reduce bacteria and germs in any professional environment. 
Commercial cleaners understand how quickly bacteria and germs can spread among employees, customers, or anyone visiting the premises because of poor hygiene standards. Their expertise ensures
they know the needed solution to tackle different surfaces, as well as the right cleaning techniques required for optimal results. Their experience allows them to identify potential health risks before they become an issue in the workplace. This means less stress for business owners who want a safe environment for their employees while still maintaining a professional appearance.
3. Maintains Equipment Lifespan
With keeping a business running, cleanliness is key. Not only does a clean and orderly workplace help with employee morale, but it also helps maintain equipment life spans. Commercial cleaning services provide businesses with proper maintenance of their building and equipment. Having a commercial cleaning service come in regularly can extend the lifespan of any office equipment by ensuring dirt and dust removal from hard-to-reach places.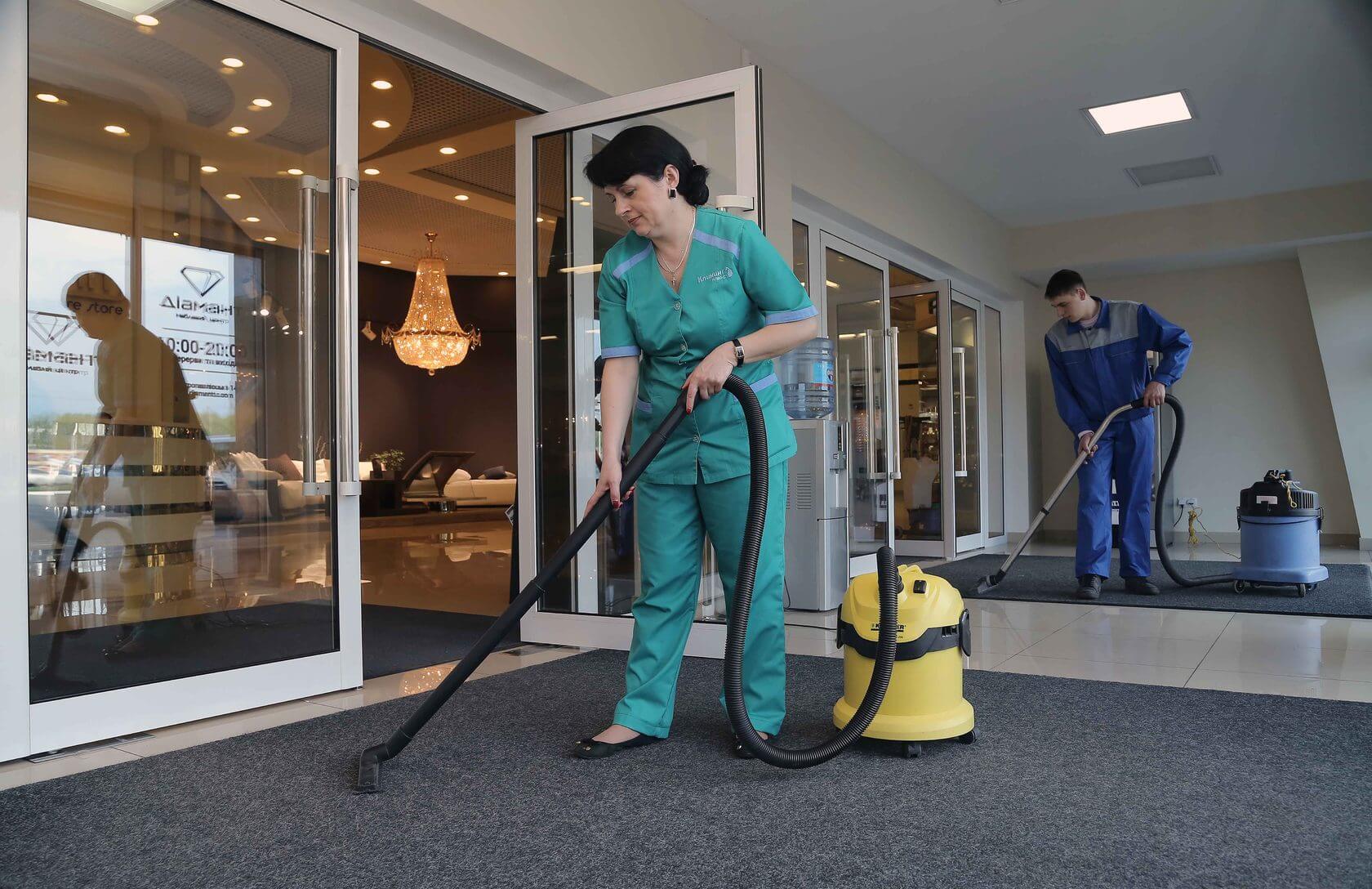 These services often use high-grade vacuums that have specialized attachments designed to access
hard-to-reach areas where dust accumulates. This helps avoid costly repairs because of dirt and debris buildup, which can cause significant damage if left unattended.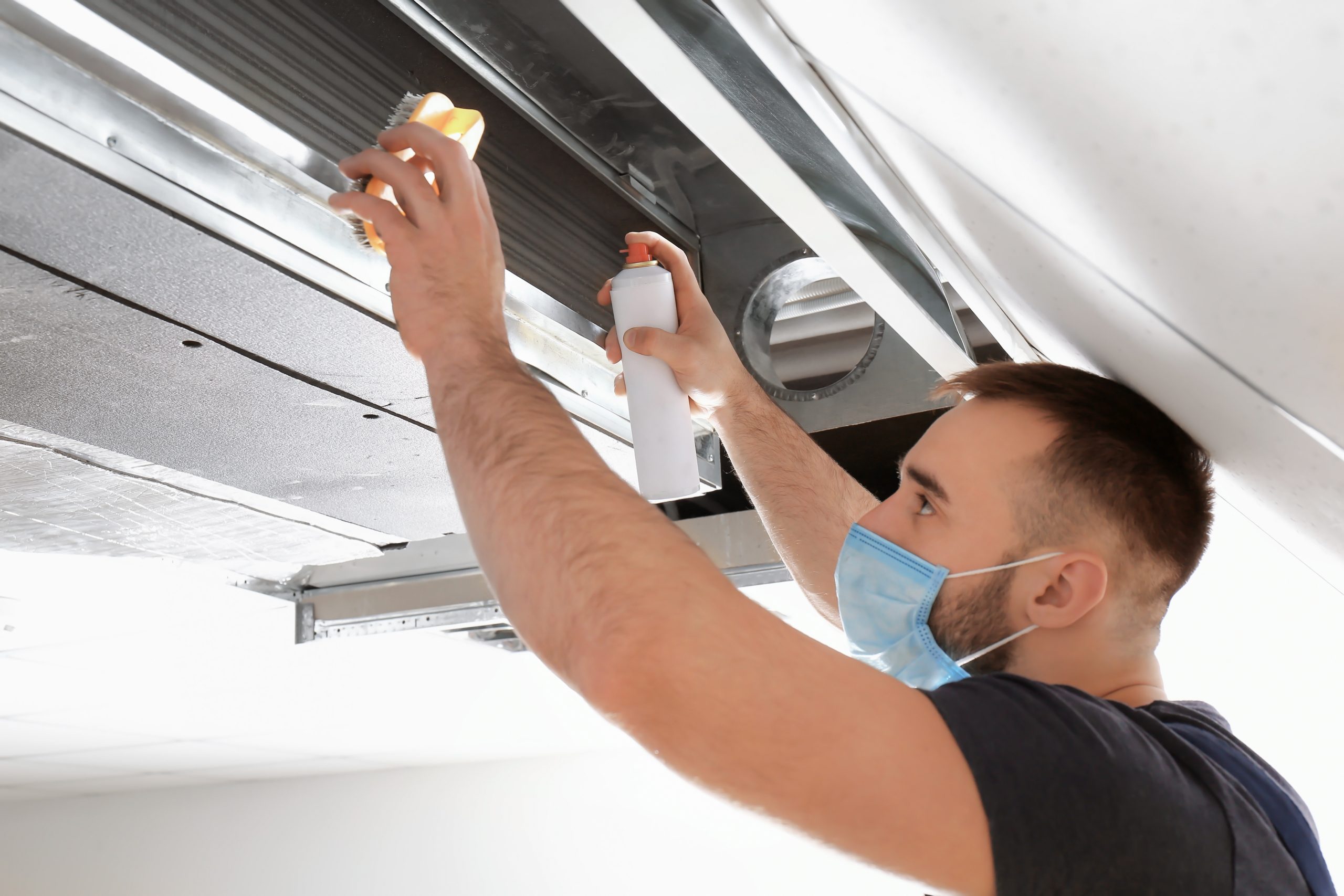 4. Improves Air Quality
With keeping your office space clean and healthy, air quality is often overlooked. But poor indoor
air quality can have a significant impact on both productivity and employee health. Therefore,
having access to a commercial cleaning service that takes care of your working environment is
crucial. Commercial cleaning services have the proper tools and products to keep your office
space free from dust, pollen, pet dander, and other airborne pollutants that can cause
discomfort or health issues among employees and clients.
Not only will they use high-efficiency vacuums to remove these particles from carpets and upholstery, but they'll also be able to reach areas of the office not easily accessible by hand.
5. Saves Time & Money
These days, companies of all sizes are looking for ways to save time and money. With a good
commercial cleaning service, it's possible to do both without sacrificing cleanliness or safety. It
can be tempting to cut costs when it comes to cleaning, but this could be an expensive mistake.
The benefits of having a professional team on your side far outweigh any savings you might get
from going with an amateur cleaner. Commercial cleaning services provide comprehensive and
efficient solutions that fit the needs of each business.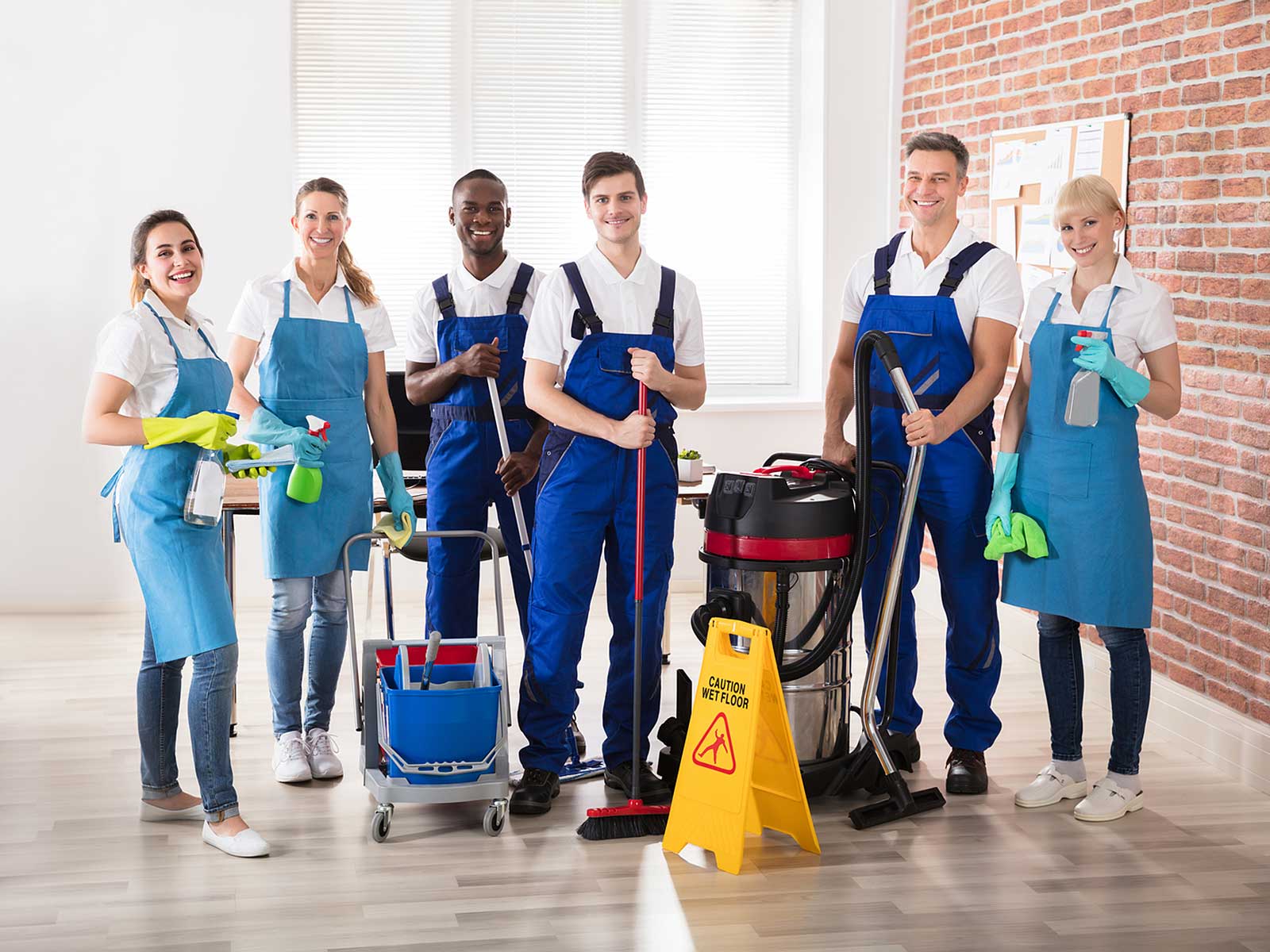 They have experience working in various settings and know how best to clean and sanitize different areas of your facility quickly and effectively. This means that you won't have to worry about doing the job yourself or hiring multiple workers for the same task–saving both time and money in the long run!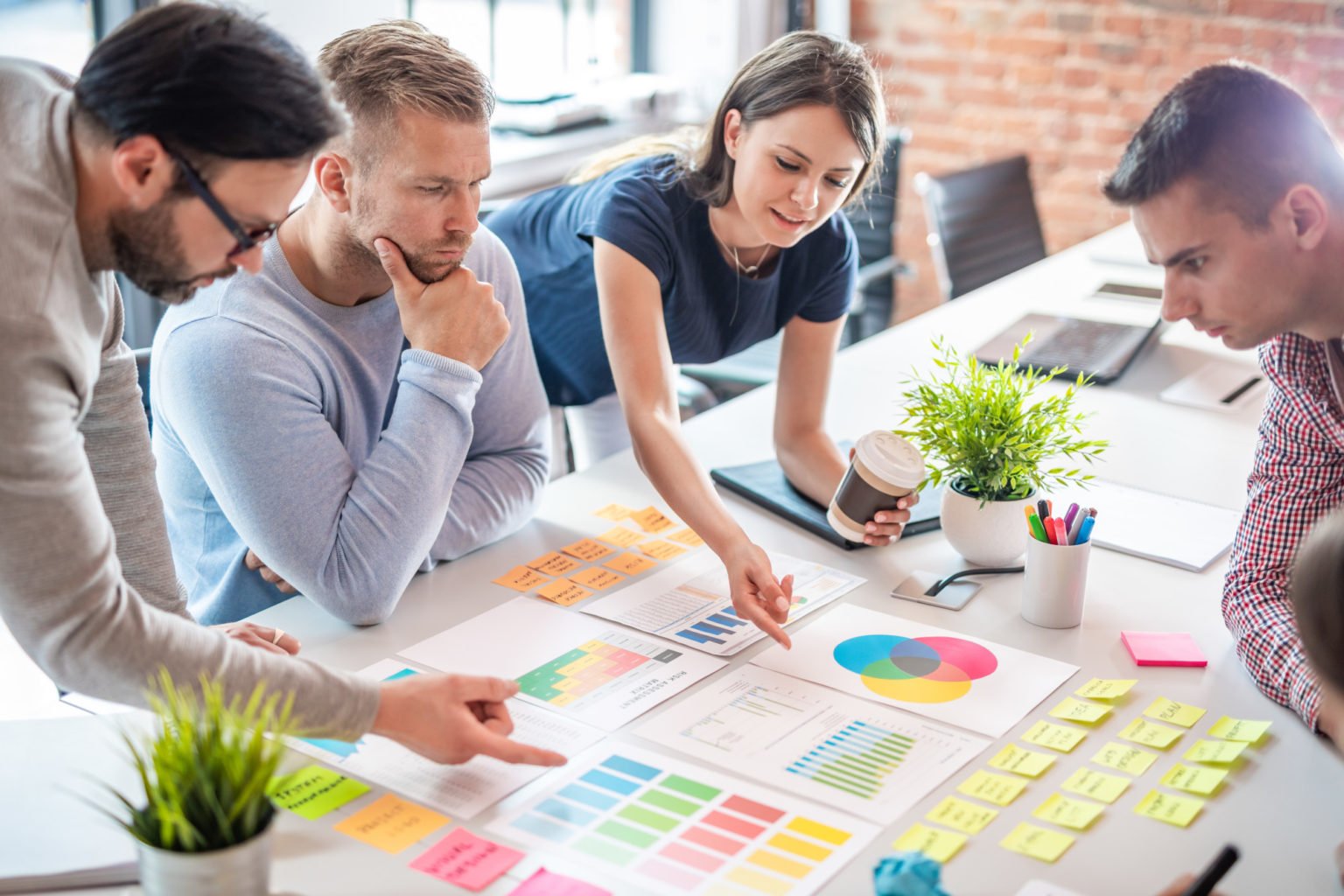 6. Increased Employee Productivity
Every business owner wants to ensure their employees are productive and efficient. When a
business is clean, organized, and uncluttered, it can have a direct impact on employee morale
and productivity. Hiring a commercial cleaning service is an excellent way to improve the work
environment of any office. Not only does it provide your office with fresher air, but it also
provides employees with an improved workspace that is conducive to productivity. 
A commercial cleaning service will help keep the office looking its best by dusting furniture, vacuuming
carpets, wiping surfaces, and more. This ensures the entire workplace remains clean and
organized so that everyone can focus on doing their best work without distraction from mess or
clutter. Having an experienced professional clean your workplace regularly allows your staff to
concentrate on what they do best while maintaining a neat working environment.
The Most Trusted Commercial Cleaning Company in Mission Viejo
Mission Viejo, CA, is home to one of the most trusted commercial cleaning companies in the
area: RC House Cleaning. We have provided top-notch commercial and residential services for years. Our team prides itself on our commitment to quality, using industry-leading equipment and trusted products that leave no trace behind. Our team of experienced professionals has been delivering high-quality
services to businesses in the area for many years. We carefully screen and train our employees
to ensure that they provide the highest level of service possible.
Our attention to detail makes us stand out from other local companies as we always strive to
exceed customer expectations. We use only the best quality supplies and equipment available
on the market today; ensuring a clean environment for you, your customer, and your staff. To get
the best commercial cleaning in Mission Viejo, call us today and book an appointment